Bronze die process
The cooling of the die prevents the dough from overheating and deteriorating, preserving its sensory qualities. The bronze die process gives the pasta its typically coarse and porous handmade look, enabling all kinds of sauces to cling to it.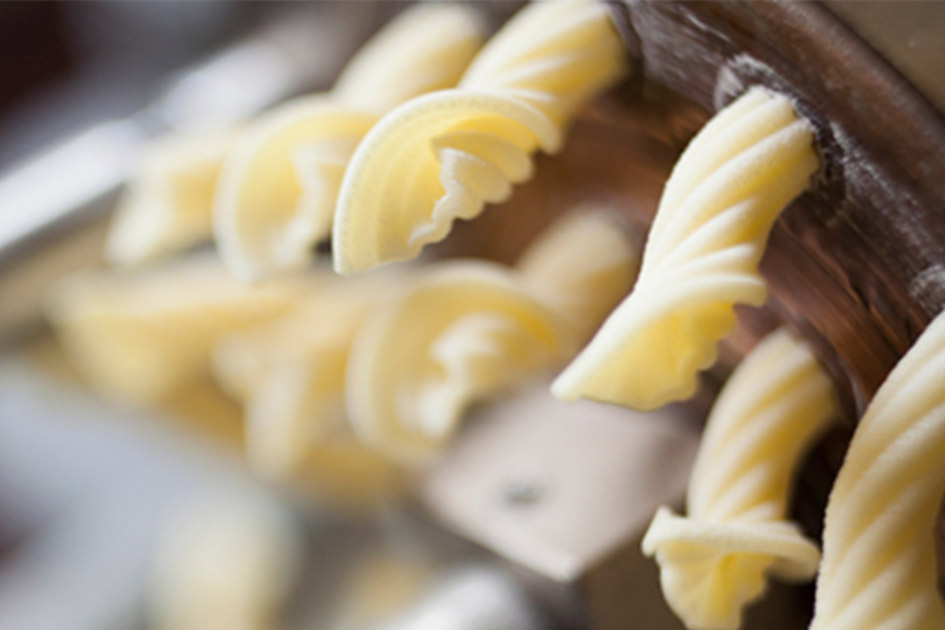 Drying at low temperatures
The static drying at low temperatures can last for up to 24 hours. Only through a slow drying process is it possible to preserve the colour, fragrance and flavour of the wheat.




Packaged by hand
The products are packaged by hand to ensure they are not damaged in any way. Pastificio Baradello bags preserve the freshness of the pasta and are 100% recyclable.